I have a new camera. If you've read the blog before you know it isn't very often that I discuss equipment. Mostly it seems not so significant to me what kind of camera is used. But there are shifts occurring once again in the industry and this new camera, a Nikon D850, is one of the new tools in digital photography that is moving us ahead.
Edgartown, MA
Although it is difficult to show how good images are online, this 300% crop shows little noise and is quite detailed: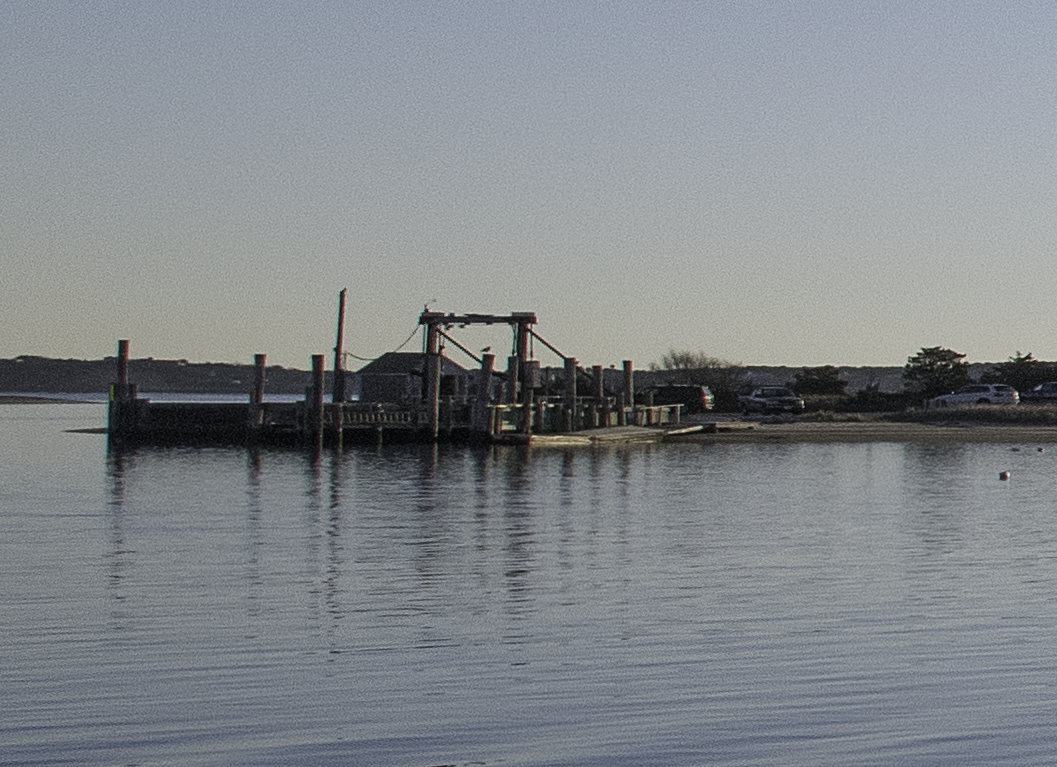 My previous camera, a Nikon D810, had been my primary picture maker for several years. A very good camera, it made files that I could count on: for quality, for color, for tonality, dynamic range and for sharpness, even at quite big sizes. It wasn't perfect but it never failed me and got the job done, really all I could ask for in a camera in which to make my art.
Since I've only had the new camera a week and made just a few prints, I can't speak to its inherent goodness yet. But it feels right and its MP size is significantly larger, which should allow bigger prints at higher fidelity. Odd that we are so very dependent on a tool to make our pictures, but that's photography. In my analog days, I was dependent on three tools to make my pictures. Early on the Rollei SL66 was front and center in the 70's, then the Superwide Hasselblad. Then I was wedded to the Toyo Field 8 x 10 for 25 years, connected at the hip to a large, cumbersome and very heavy camera and the three lenses I used ( and the tripod to mount it on!). Now I can get virtually as high a quality image with a camera I can hold in my hand and sling over my shoulder. Dreams do come true sometimes.
Current thought seems to be that large chip DSLR days are numbered and I can believe that. The D850 is too large and heavy. I also use a full chip mirrorless Sony camera (A7r MK ll) and find it very nice to travel with. It is not as refined as the Nikons but nevertheless capable of wonderful files.
Simply enough, the bar is now very high in terms of the equipment we can use. We are at a high level of maturity in digital imaging and the devices are increasingly sophisticated and impressive in the quality of the results. Is the hype we are barraged with everytime a new camera is announced a true guide of its significance? No, but this one, the Nikon, and the new Sony A7r MK lll are genuine steps forward, I believe.
I have already learned, for instance, that in order to capture everything at the highest of quality you must make sure this new Nikon is held steady. Bring your A game to this tool for it requires it. Marginal quality lenses will not cut it either.
So, my apologies for coming down to earth to speak about equipment in this blog. I assume most of the photographs I'll make for a while will be from this new camera. I am looking forward to sharing new work made from the D850 Nikon with you.
Stay tuned.

BTW: I'll have prints of these images and others at the Allston Open Studios coming up in December. Hope to see you there.